Peter concludes that "the windrow format is better than the traditional bale processors. Feeding with a bale bed or Bale unroller on a 3 point format causes the cattle to walk all over the windrow, damaging the hay, cattle often can't get to the feed". The
Chainless X5000 Bale processor
, because of the way it feeds out such a tight windrow the cattle follow it from behind and find a spot to feed without damaging or spoiling the silage or dry hay, reducing hay wastage and trampling.

"The biggest thing for me is that the Chainless X5000 is so silent. This is a significant advantage as it doesn't disturb the cattle when you need to feed them they more relaxed as they don't need to get used to the noise and especially when weaning calves". The Hustler Bale processor does the same job you have been doing all along just better!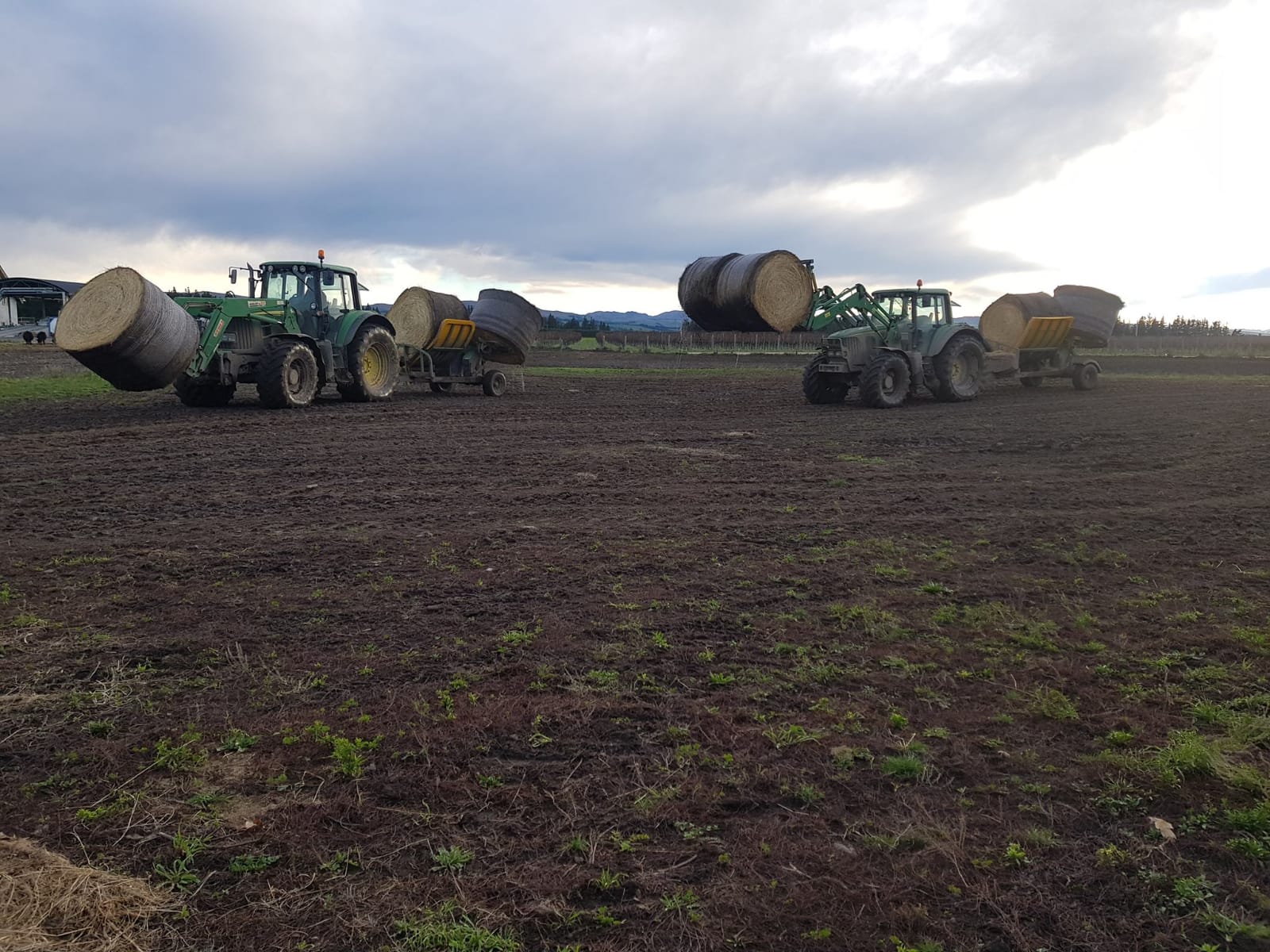 The Alfalfa is dramatically different when feeding out with a Hustler Bale processor in comparison to any other format you have seen. Retaining the high leaf matter keeping the alfalfa more nutritious for the cattle.
"I found the Hustler bale processor to be versatile"
With the ability to feed out 15 pounds to one cow/bull or horse and the feed out the rest to other livestock on your ranch is a great benefit as well as controlling the amount of feed whereas with a traditional bale unroller you would have to do this with a fork.