Monsieur Jourel from France is just one of the many farmers around the globe, who after proving the benefits with their first Hustler, came back for a second...
Monsieur Jourel, a beef farmer and a very happy Hustler customer from France, purchased his first bale feeder, the Hustler Chainless 2000 round and square bale feeder, a few years ago. He was so impressed with the practicality, versatility and ease-of-use of the Chainless bale processor that he came back and purchased a SL360X round bale unroller to add to his fleet as well.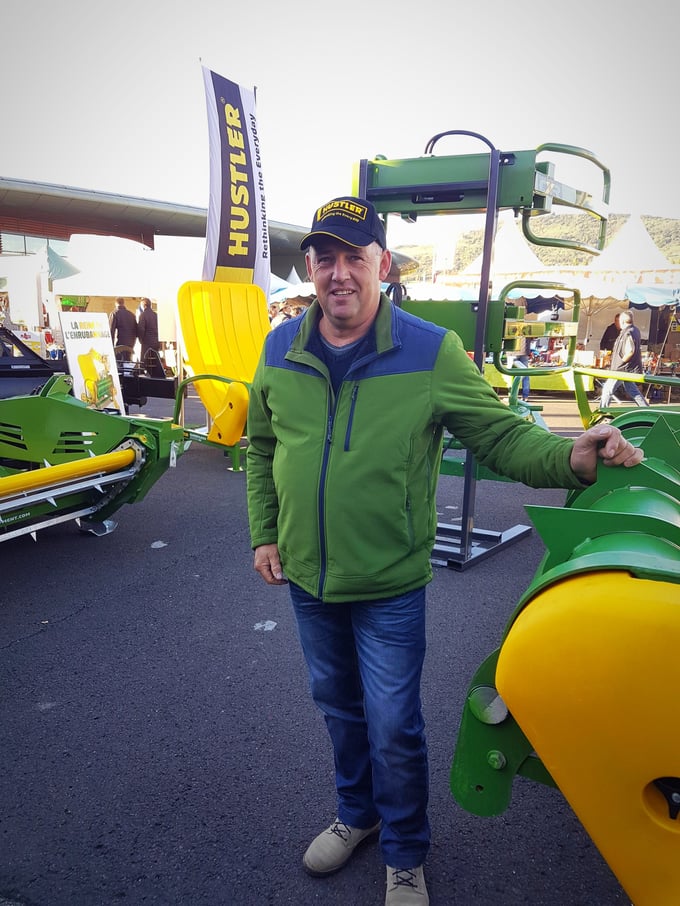 We asked Monsieur Jourel why did he buy a Hustler?
"It's simple. Because they are so easy to use, my wife finds them very easy to use as well. They are very well built, solid, practical, reliable and efficient." He went on to say "I am a very satisfied customer."
"the Chainless 2000 makes it possible to feed bales
that I could not do with any other machine."
Also check out this Australian beef farmer, Ian Dickson of Milawa who purchased his second Chainless X5000 bale processor just 3 weeks after his first one because - "we were very happy with the first one, it made the job a lot easier so we thought we'd buy another one"