You'll notice how much closer bales can be stacked with the Mega's which eliminates the need for double entry to press bales up tight against each other.

"We have never had a failure with our Hustler gear"
Paul's soft hands are well used as you can see by the ink worn off the decals, these hands get a good work out both inside and out, and is a testament to what Paul says "they don't rip or tear bales".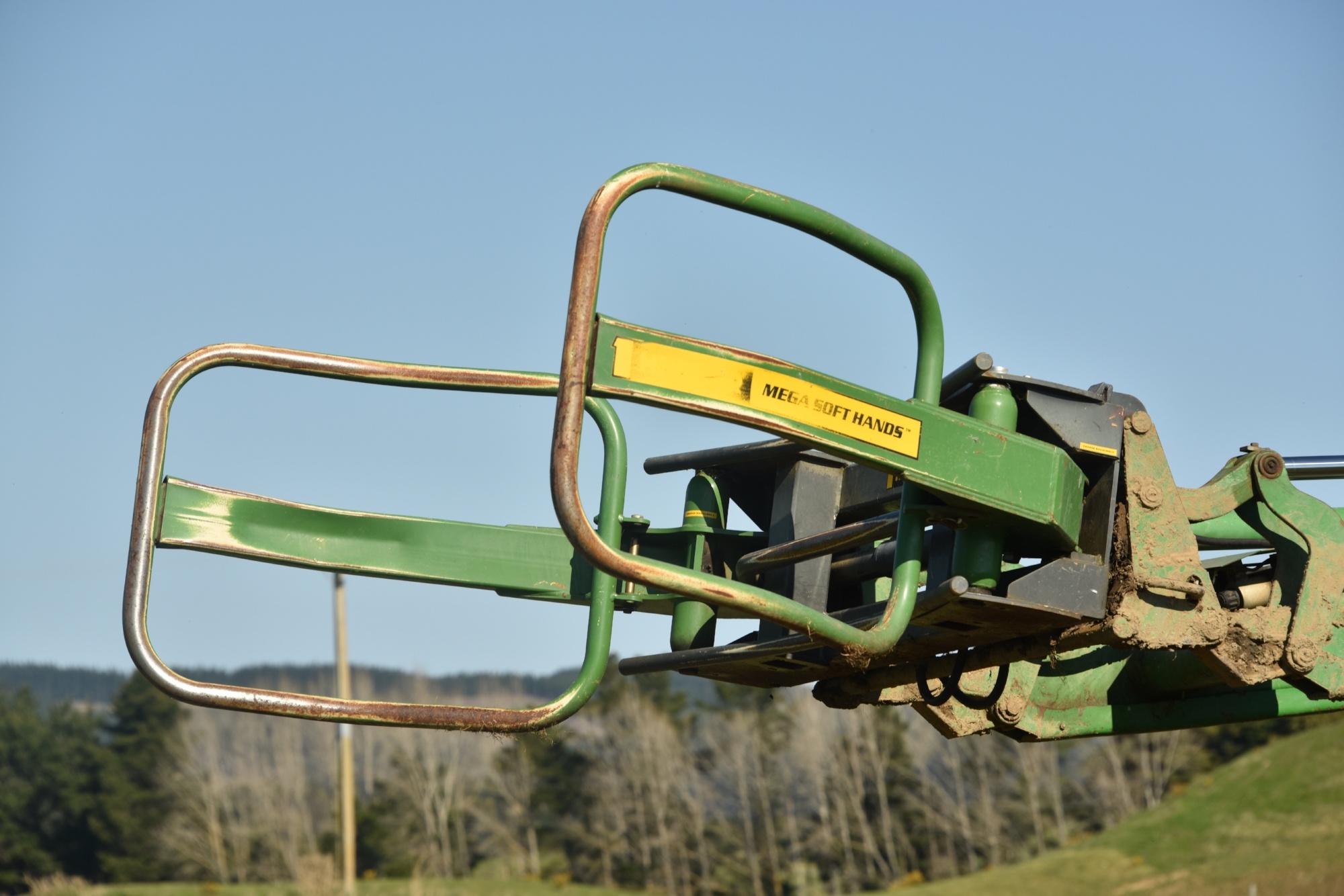 Using the Hustler bale handlers to stack balage for over 5 years Paul couldn't be happier. What appeals to him is how easy the bale huggers have been to use. The design means he doesn't need to spend much time teaching staff how to use the grabs so as not to rip or tear bales, "but I don't how they did that but works, it's excellent", and they're much easier to use. These bale clamps use a euro hitch system, making them an asset to his operation
"My clients have observed my operation working
with these bale grabs and have invested in a set of their own. They're great!"