We recently visited a beef farm up in Pitlochry, Scotland to see how their 5-year-old Hustler SL700X bale feeder had been performing...
On arriving, we spoke to two of the farm hands Neil and Duncan who were rapt with the machine, operating on their steep Scottish farm, feeding 90 beef cattle and supplementary feeding of up to 500 sheep both inside and outside. One of Neil's first comments about the SL700X self-loading trailed 2 bale feeder was...
"It's a braw thing! We`ve had it for approaching
5 years and its dead easy to use"
Duncan was very quick to point out that it's basic, reliable and very low maintenance.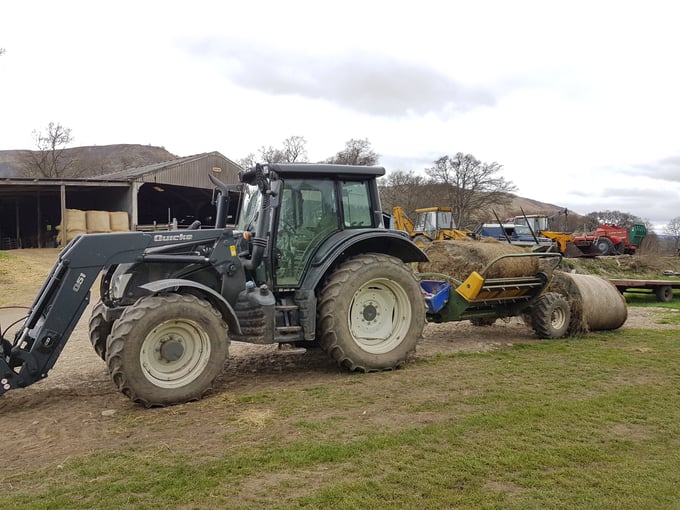 We interviewed farm owner Andrew Gordon, who informed us how much of a vital bit of hit it is for their farm, feeding out approx. 300 bales each winter and how it's very much in daily use, with the peak season where it gets most of the work from November to May.
"The big advantage is its easiness to use,
and self-loading"
Mr. Gordon goes on to say that "it's ever broken down, side bars are very useful as you can see where it is when going through gates as well as keeping in misshapen bales in the chamber on the steep country we operate on."
Watch what Mr. Gordon has to say in this video or take a look at the latest 2017 model SL700X