Tom Wilson manages Salt Creek Merino Stud, which currently has 18,000 lambs on his farm. Having previously needed 2 feed out wagons to keep them all fed, find out how he cut up to 21 km's a day off their feeding routine...
Founded in 1905, Salt Creek is now one of the oldest and largest Merryville daughter studs. The past 20 years has seen the introduction of elite Roseville Park sires as well as some top Merryville rams. A studs success is best reflected in the results obtained by the commercial sheep it produces and our annual production sale in December has seen records broken for large drafts of both ewes and wethers. Rams have been sold into all Australian states except Queensland, and semen sales have also been made to New Zealand. Salt Creek is also well-known for it's wind farm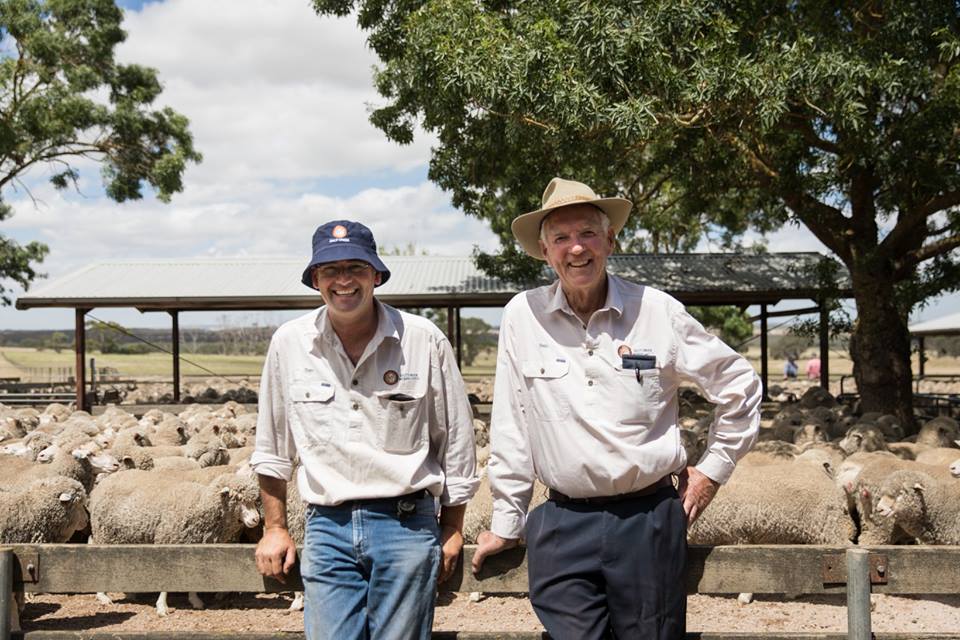 Earlier this year Tom took delivery of Hustler's largest Comby feeder the 20 cubic metre Mega Comby XL and is absolutely over the moon with it!
Flexibility is key
Currently feeding out a combination of grass silage and round bales he's rapt with the performance of his new Mega Comby XL and the assurance that with just one machine he can feed out his Square bales and balage bales should time get tough, and he needs to purchase in feed supplies.
"I'm really enjoying the Hustler with the ability
to feed bulk silage as well as round bales of hay"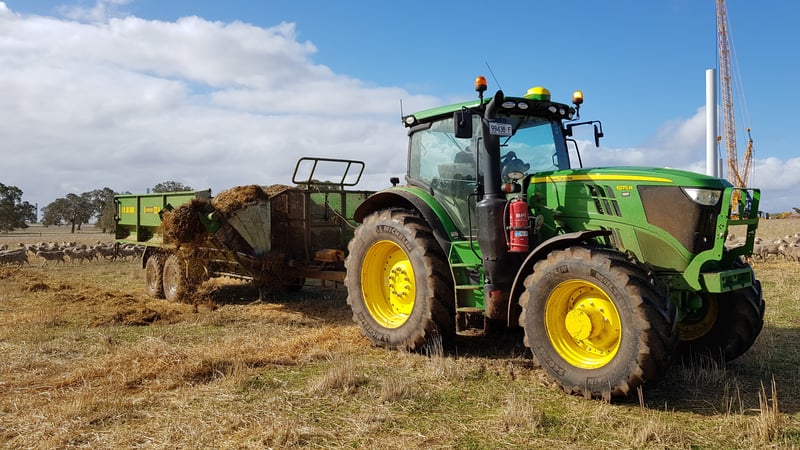 Major time savings
Tom's operator Tyler has to travel 7 km's for each load, previously needed to do 3-4 loads per day to keep up with the feeding needs of their sheep. This was consuming a lot of unnecessary time, not to mention the additional wear on the tyres and diesel consumed. Now with the new Hustler Comby Feeder, he can do the days feeding in just one load!
The Mega Comby XL loaded up with 9x 4' wide x 6' diameter round bales of dry hay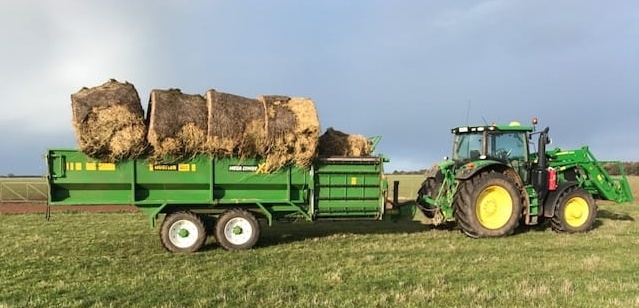 Take a look to see what Tom Wilson has to say about his new silage wagon