Whilst it's not good practice to feed bales without removing the netwrap first. In some areas, it gets so cold that the last thing you want to do is get out of the cab to remove the wrapping. We catch up with Walter Wichman from Wichman ranch to find out how they get on...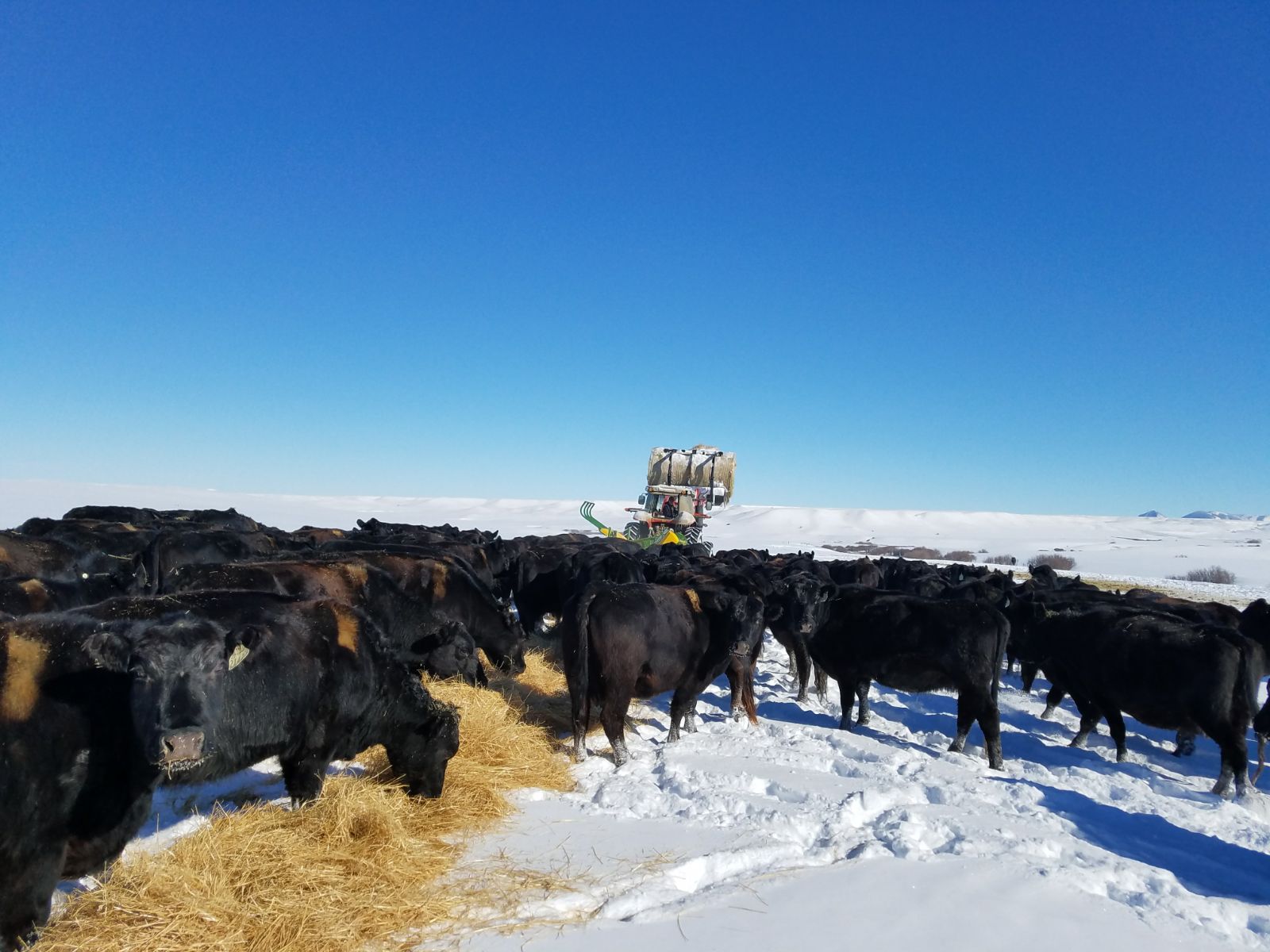 Watler is a busy man, being a partner in Wichman Ranch and general manager of Wichman Ag Supply a machinery outlet in central Montanna. There's one thing for sure he knows what's good gear!
"I've run bale processors for 10-15 years,
and this is the simplest design on the market today"
Traditionally the only option feeding option they've had were conventional flail type bale processors that are very costly to run and maintain, no matter which brand. Wichman Ag have supplied all the major brands of bale processor, however, on their own ranch they run the Hustler Chainless X5000 bale feeder.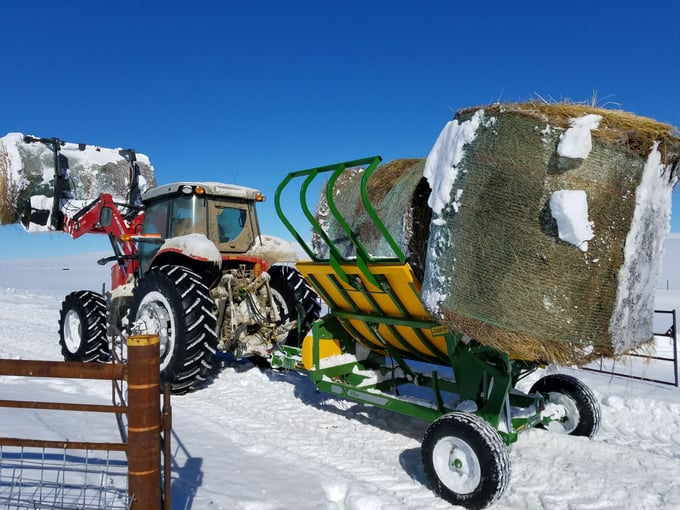 Walter is rapt with the Chainless X5000 they run on their ranch and is pleased with the results it's giving them. Allowing them to take four 5' wide, 6' diameter bales per load, and he doesn't have to leave the cab of his tractor to feed them all out. The X5000 has also enabled him to feed square bales as well.
Watch the Chainless X5000 feed a bale without removing the net-wrap